HPP Newsletter - May 2022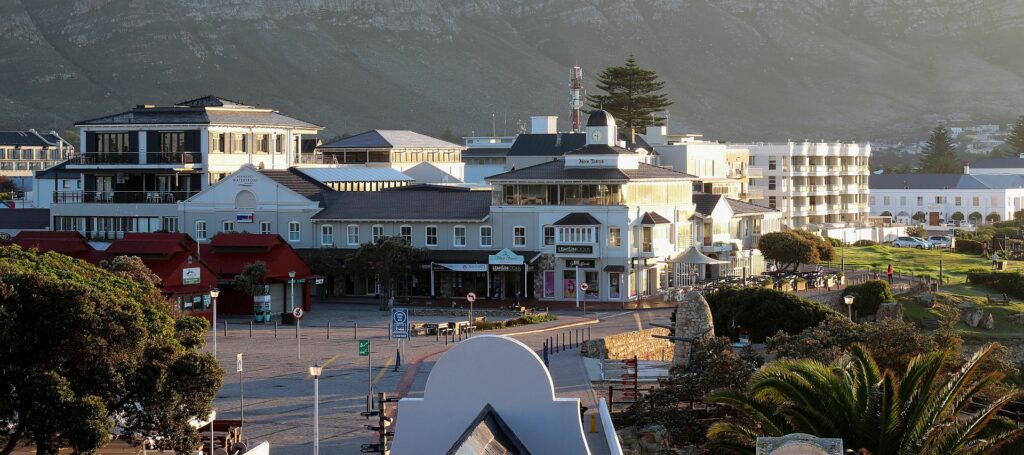 Dear HSRA Property Owner,
Winter has arrived, but the rain is still holding off. This is usually the time of the year when people top-up their wood supplies, clean the gutters and some leave for sunnier climates. It would be an oversight if I did not mention the fantastic weather we experienced during May, as well as the exquisite mid-month full moon!
Like everyone else throughout the country, we have our fair share of load shedding – something we will have to live with for the foreseeable future. Load shedding, does however increase the probability of crime.
Based on the daily HPP reports, residential burglaries are often the cause of owner negligence; not activating alarms, or leaving doors and windows open during the night, or when owners are not at home.
We appeal to residents to take the necessary precautions, particularly during load shedding. Unless you already have an alternative energy solution, you may wish to invest in solar powered external lights or back-up batteries. Criminals generally avoid well-lit properties.
This month we would like to draw your attention to several important matters.
Overstrand Crime Prevention Strategy
During a meeting with the Mayor and members of her Mayoral Committee (MayCo) on 10 May 2022, the Mayor indicated that her administration will produce a Crime Prevention Strategy for the Overstrand by August 2022.
Unfortunately, HPP and other role players active in the public safety and crime prevention domain were not invited to contribute to the design of this strategy.
Camera Policy
During the same meeting on 10 May 2022, the Mayor announced that the Overstrand Municipality will release a camera policy (presumably CCTV) within three weeks. This policy will be open for public comment.
Re-Launch of the Overstrand Joint Public Safety Forum
This forum, which was re-launched on 11 May 2022, seeks to forge closer collaboration between law enforcement agencies, neighbourhood watch groups, SRAs, Cape Nature and other relevant parties. The underlying intent is to 'Create a Safer Overstrand for All'. The forum will meet monthly and be chaired by the Deputy Mayor.
Philip-Ben Kotze, in his capacity as co-opted Director Operations, represents HPP on this forum.
Changes to the HPP Board
The current Board will co-opt several new members on 1 July 2022, a date which also sees the start of HPP's new financial year. These co-opted members will be formally nominated for election to the HPP Board at the AGM on 13 September 2022.
Co-opted Board members will participate in a Board induction programme to ensure a smooth transition.
Invitation to become a Voting Member of HPP NPC
Every property owner in the HPP area is eligible to subscribe as a member, which allows you the statutory right to vote on matters pertaining to HPP.
To apply for membership, complete the online form here https://hpp.org.za/members/
Bi-Monthly Board Meeting
This meeting was held on Wednesday, 25 May 2022. The minutes of this meeting will be available on HPP's website (www.hpp.org.za) during the next few days.
Operations
We are proud to share that Eastcliff has gone live with their Camera Project with the first cameras installed during the month of May. The members of communities are encouraged to support these projects, since it is an investment in everyone's safety.
HPP is now the proud owner of a state-of-the-art drone. The drone, which can be operated during day and night, forms part of HPP's crime prevention plan. This new addition to the monitoring capabilities of HPP, will allow us to combat crime, assist search and rescue missions while supporting emergency services, Law Enforcement and local Police.
During the past month we have again noticed that informal structures are being built by homeless people in pristine fynbos areas. We would like to call on members of the public to report these sightings to HPP or to Law Enforcement.
Social Upliftment
Almost half of the incidents that HPP public safety officers attend to daily are related to resolving public complaints regarding informal car guards, vagrancy, and public disorder.
Most of the incidents occur in the Hermanus CBD, although increasingly more people are now moving into the suburban areas to seek shelter, food and collect domestic waste for recycling.
Identifying informal shelters along the cliff path and in public parks in the suburbs has also become an increasing issue. HPP undertakes regular sweeps to identify informal shelters and notifies Overstrand Municipality Law Enforcement.
It has become evident to us at HPP that a coordinated approach to addressing homelessness and poverty driven activities in our area is required. The HPP board therefore decided to engage Luceo Solutions, experts in the field, to consult on the issue. Initial recommendations have been drafted and HPP will begin engaging the relevant stakeholders to plan the implementation.
We appeal to residents to not to give to people begging, but to donate to the recently opened Hermanus Night Shelter, a registered non-profit organisation (NPO), to assist with alleviating the plight of the homeless in our area.
Cleansing
HPP is collaborating with the Cliff Path Management Group and Overstrand Municipality to address the increasing amount of dog waste along the Cliff Path. New signage reminding dog owners of their legal obligations, to keep their dogs on a leash and clean up their dog's waste, will be installed along the busiest parts of the path.
Any contravention of municipal by-laws can be reported to the Municipality's Law Enforcement at 028 313 8996 or Control Room 028 313 8000 / 8111. Alternatively send an email to enquiries@overstrand.gov.za.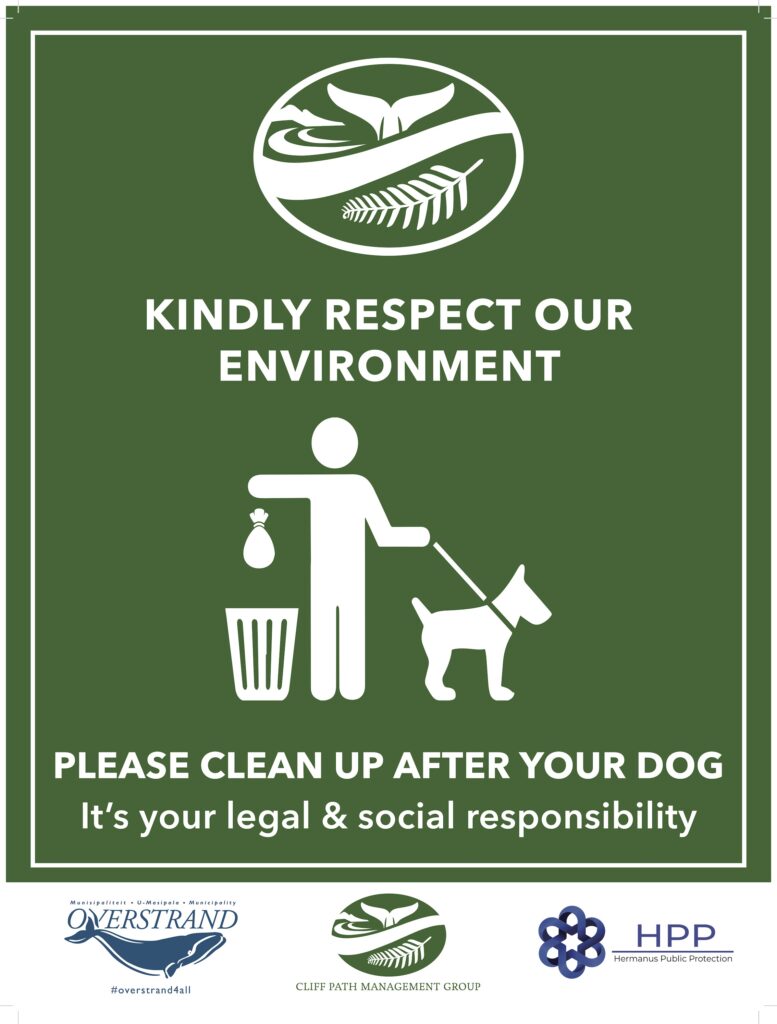 Satisfaction Survey
The intention of the satisfaction survey is to ascertain the general opinion of Hermanus SRA ratepayers about the service provided by HPP. The outcome of the survey will assist the HPP NPC Board to determine what improvements can be made to the current services provided as well as establish which issues residents would most like to see addressed.
Complete the survey now! The HPP Satisfaction Survey won't take more than 4 minutes of your time – follow the link to share your views https://www.surveymonkey.com/r/9FJDD72
The composite results will be published mid-July 2022.
As always, we would like to thank you for your continued support and feedback.
Until next time, kind regards.
Errol van Staden
HPP Chair