HPP Newsletter - April 2022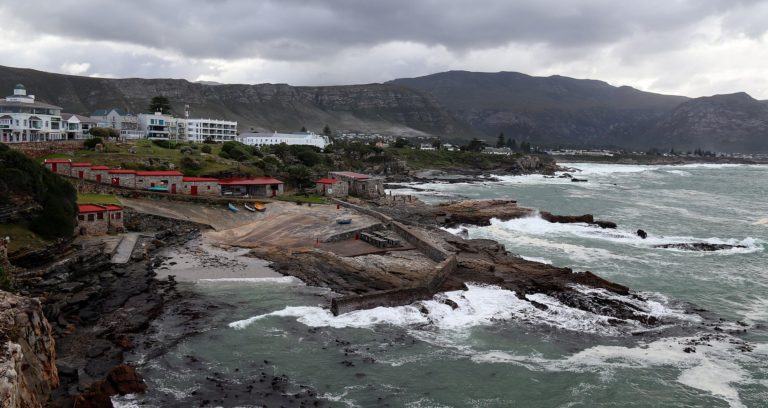 Dear HSRA Property Owner,
Many of you might have seen the article about Hermanus that was circulated via social media last week. In essence, it is about 'millionaires flocking to Hermanus', because it is perceived as 'the safest town in SA'.
Whilst our crime statistics are relatively low in comparison to many urban areas, we have our fair share of criminal activity. In recent weeks there has been an increase in burglaries in parts of Voëlklip, we have the odd incident along the cliff path and muggings along Rotary Way.
Every incident is concerning, especially when it involves tourists. They are the lifeblood of our economy, and given the power of social media, news spreads fast. HPP will continue to deploy resources to hot spots and will soon be able to advance its proactive crime prevention capabilities via the introduction of a much-needed drone, which will be used by licensed operators.
We are hoping that the Overstrand Municipality (Law Enforcement) and the SAPS will step-up its security presence along Rotary Way beyond normal office hours.
Meeting with the Mayor and her Team
The ever-increasing presence of homeless people has, like in many urban areas, become an aspect that requires new solutions. HPP recognised this need and decided to approach experienced individuals who can guide us on the matter. This is important to assist us in our objectives, which are to work with the relevant authorities to keep Hermanus safe, clean and an attractive destination for tourists.
HPP, therefore held a meeting with the Mayor and her team on 4th April to discuss the pressing issue of homeless people, especially in and around Hermanus CBD.
It is evident that the matter requires a well-crafted action plan. To kickstart this, HPP appointed a consultant who will visit Hermanus and assist with developing such a plan. We look forward to sharing the recommendations with you in the next newsletter.
Quarterly Review Meeting with Overstrand Municipality CFO
The Chair of the Board, Finance Director and Executive Officer will attend the HSRA Quarterly Review Meeting with the Overstrand Municipality on 3 May 2022. During these meetings, HPP provide a year-to-date review of HPP operations, HPPs financial and compliance status, and other matters of relevance.
The quarterly review meetings with the CFO and her team are extremely important (from a governance perspective) and held in good spirit.
Annual General Meeting
The HPP AGM will be held via a virtual platform on Tuesday, 13 September 2022, from 15:00 to 17:00. A formal notice will be published and sent to members prior to the meeting.
Invitation to become a Voting Member of HPP NPC
Every property owner in the HPP area is eligible to subscribe as a member, which allows you the statutory right to vote on matters pertaining to HPP.
To apply for membership, complete the online form here https://hpp.org.za/members/
Operations
Good collaboration between neighbourhood watch groups, private security companies and HPP is starting to pay off. Our residents from Ward 3 have shown us again during the past month that they stand together!
Following on similar initiatives in Fernkloof and Voëlklip, Eastcliff-residents have raised donations to the value of R425 000 for a camera project. They are still a little short of their target, but they are confident that the target will be reached.
Indications are that Westcliff and Northcliff will follow the same process and install CCTV-networks in their neighbourhoods. These camera platforms will significantly enhance HPP's coverage capacity.
There have been several opportunistic criminal incidents in recent weeks. HPP again appeals to homeowners and businesses to ensure that their properties are secured, safety gates or doors and windows closed, and alarms | beams activated.
Some Safety Tips
Keep valuables out of sight. Lock away valuables overnight.

Always ensure your home is secured. Day and night. Activate alarms and beams.

Leave outside lights on overnight.

Lock away items that can be used to gain access to your home.

Do not put your name and address on key holders. Do not leave keys hidden outside.

Never go outside your home to check if you hear something suspicious. Call SAPS and your private security company.
Petty crime has also been on the rise. Please be vigilant when out in public areas. Report suspicious behaviour and if you are the unfortunate victim of a crime, no matter how insignificant you may feel it is, it is vital that you report incidents to the SAPS. Case load determine the level of resourcing.
Please save the HPP Control Centre telephone number 087 550 5295. Visit the HPP-website for a full list of emergency numbers.
Cleansing
This past month the IPUPHA cleaning team collected 270 bags of litter in the following areas: The Cliff Path (Grotto East to Kraal Rock, Roman Rock to the Marine Hotel, Gearing's Point to the New Harbour), Hoys Koppie and Bekker's Park.
They clean on weekdays, but not Public Holidays. With the increase in tourists, we are looking into the labour costs of the team working on Public Holidays which fall on either side of a weekend.
Of concern is the increase in dog waste on the western side of the Cliff Path. Dog waste is a health threat, it transmits disease, is harmful to the fynbos and degrades our beautiful environment. It is required by law that dog owners must clean up after their dogs. The IPUPHA team does not remove dog or human waste. We are working with the Cliff Path Management Committee to erect new signage reminding dog owners that they have to adhere to the relevant bylaws when walking their dogs.
The main points of the by-laws include:
Littering is not permitted. Please place your litter in a bin or take it home with you.

All dogs must be on a leash, without exception.

Dog owners must pick up after their pet.
Any contravention of these by-laws can be reported to the Municipality's Law Enforcement at 028 313 8996 or Control Room 028 313 8000 / 8111. Alternatively send an email to enquiries@overstrand.gov.za.
HPP patrollers will also report transgressors in terms of the by-law to Law Enforcement.
Perception Survey
The HPP-Board is keen to receive ratepayer feedback in respect of HPP's performance. For this reason, we shall conduct a Survey Monkey during May 2022.
The survey will be disseminated to all ratepayers electronically, using email, Facebook, and WhatsApp. We urge you to complete this survey, which will provide the HPP-Board with important feedback.
The composite results will be published via e-mail, WhatsApp and on the HPP-website.
As always, we would like to thank you for your continued support and feedback.
Until next time, kind regards.
Errol van Staden
HPP Chair