HPP Newsletter - March 2023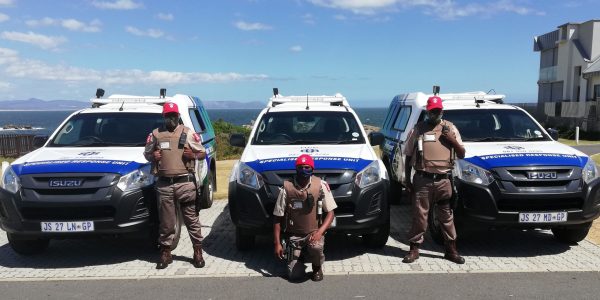 Dear Hermanus Special Ratings Area (HSRA) Property Owner,
During March
Implementation of the projects to improve the efficiency of HPP's surveillance capability are progressing well and will be completed by the middle of April (please refer to the January and February newsletters for more details).
Plans for eight new camera sites in Eastcliff, Northcliff and Westcliff were approved. The sites were determined in collaboration with the community members.
Several projects to improve safety and greening in the CBD were proposed and are being costed.
HPP collaborated with SAPS, Municipal Law Enforcement, and other relevant bodies to ensure that safety prevailed during the protest march on 20 March. HPP CCTV infrastructure performed a key surveillance role during the event.
The Hermanus Homeless Working Group is gaining traction. The aim is to address the plight of the homeless and vagrant people in Hermanus.
Projects to increase safety and greening in the CBD
Several projects are being assessed to bring more "greenage", improve lighting, reduce littering, and increase safety in the CBD. Amongst these plans, the placement of a mobile safety kiosk, manned by skilled officers will be tested in Swallow's Park.
The Hermanus Homeless Working Group
HPP's performance reports indicate that approximately 55% of the incidents we respond to relate to vagrants and homeless people. Ratepayers understandably frequently express their concern of the impact which vagrants have on tourism, business, and the sense of safety as well as cleanliness in our SRA.
Homelessness and vagrancy are of course a worldwide problem. In South Africa it appears that deteriorating socio-economic conditions are exasperating the situation. To address the issue, last year HPP's (previous) Board asked Luceo Solutions to assist with a review of the situation in Hermanus and to provide recommendations. Luceo's findings and recommendations were shared with a wide range of stakeholders which included the OM, NGO's, church representatives, the Night Shelter, and others.
The output of the exercise identified three aspects which must be addressed – not all necessarily within the direct mandate of HPP.
Developmental solutions (e.g., social upliftment, night shelter facilities, job creation, training).
Security based solutions (e.g., creating a safer environment for businesses and their patrons during the evening, improved HPP surveillance and increased presence of Law Enforcement Officers).
Urban management adjustments (e.g., improved parking management, dealing with illegal car guards).
I am pleased to report that the Hermanus Homeless Working Group (HHWG), under the leadership of Gerhard Smit, the Overstrand Social Development Manager, is making good progress in addressing the Developmental Solutions. One of their priorities is to provide a shelter for feeding schemes which, for instance, is not located close to tourist hotspots. HPP will encourage the HHWG to communicate its initiatives in the appropriate media.
Whilst it is not within HPP's mandate to solve the homelessness and vagrancy problems in our SRA, we will continue to perform a facilitating and supporting role.
Finally, I thank HPP members for writing to me and for responding to issues raised in our newsletters. We love hearing from you! Thank you also to Mr Peter Doble for expressing his support of HPP's activities and for stating:
"While we cannot encourage vagrancy and begging, our humanity must respect the circumstances in which many people, often through no fault of their own, find themselves. Poverty is a fact of life worldwide and we can only think ourselves fortunate to live in comfort in one of the most stunning and spectacular locations."
Crime Statistics
The third quarter crime statistics 2022/2023 were recently released by the South African Police Service. The statistics cover the October to December 2022 period. Statistics for SAPS Hermanus precinct, which includes the areas of Karwyderskraal, Fisherhaven, Hawston, Vermont, Onrus, Sandbaai, Zwelihle and Hermanus (see map) reveal the following trends:
An overall decrease in crime across the same periods since 2018.
Crime detected as a result of police action has increased year on year highlighting successful active policing operations such as roadblocks and raids.
Burglary at non-residential property has considerably decreased over the same periods from 2018.
Contact crimes in particular common assault and assault with the intent to inflict grievous bodily harm are on the increase.
Theft of motor vehicle and motorcycle is also showing a slight increase in cases.
In contrast to the SAPS Hermanus precinct, crime statistics within our SRA reveal the following:
There is concerning increase in commercial crime which includes online scams and ATM fraud.
Burglary at residential addresses has been decreasing over the same periods since 2018.
Shoplifting, however, is increasing.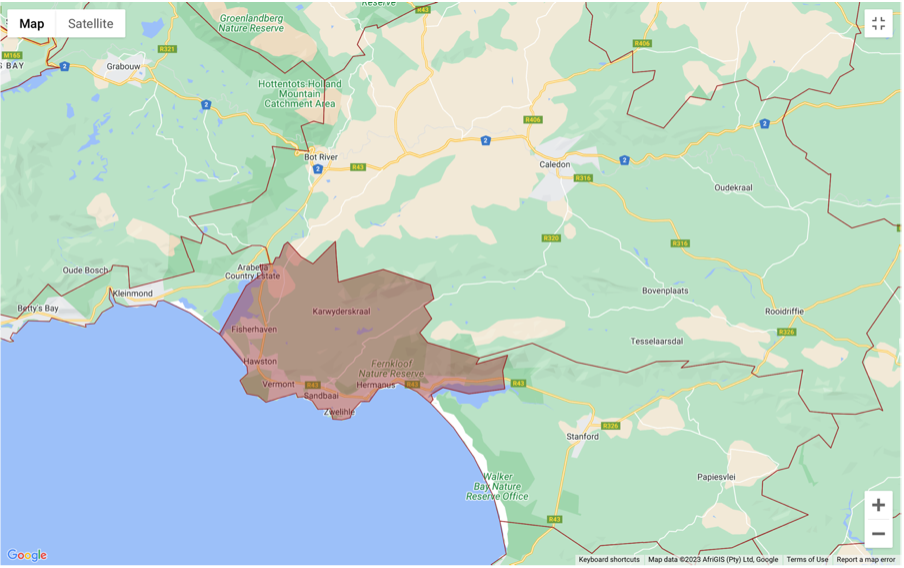 Figure 1: South African Police Services (SAPS) Hermanus Precinct
Accuracy of Crime Statistics
There are a number of incidents allegedly reported anecdotally or on social media that do not appear to be reported to the police. This raises concern about the accuracy of reported crime statistics in the Hermanus policing precinct.
In the past two weeks, HPP attended three incidents where our patrol officers and various law enforcement agencies were able to recover the stolen items and apprehend the suspects. However, when the owners were contacted, all three complainants refused to open cases with SAPS.
It is vital that all criminal incidents are reported to the police, even if your items are recovered. Accurate crime reporting is crucial to ensure that police stations are adequately funded.
Petty criminals often become repeat offenders and their crimes may violently escalate. Help apprehend criminals before they escalate their behaviour and hurt somebody.
If more resources are deployed to our community because of the information you provided, it aids in making it safer overall. Reporting crime reduces crime.
Control of Dogs in Public Spaces
I was distressed to recently hear that one of my HPP colleagues was abused by residents when she asked them to put their dogs on leads whilst walking on the Cliff Path. Three sets of owners each had more than one dog and not one was on a lead. One person "showed her the middle finger" and the another stated that "by-laws are useless and stupid."
There are several examples where uncontrolled dogs have caused injury to people in Hermanus' public spaces and we can only remind ourselves that the by-laws are there for good reason.
Maybe it's time that we ask the OM's Law Enforcement Officers to join HPP in patrolling the Cliff Path and to issue fines when warranted?