Creative Kids Creating Awareness
by Recreating Waste into Art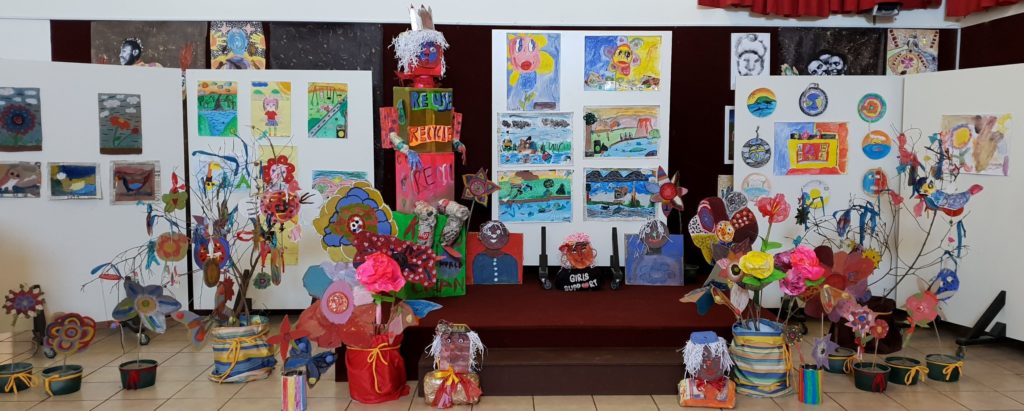 HPP invited the children from the Enlighten Trust's art classes to participate in an anti-litter campaign using the three components of environmentally-responsible behaviour – Reduce Reuse Recycle to create unique art pieces.
To create an awareness the children first enjoyed a fun, environmental puppet show presentation by StoryTeam where the characters highlighted the harm of littering vs the benefit of a clean, healthy environment.
Their art teacher, Karin von Maltzahn, then discussed the anti-litter project with the children and encouraged them to use their imagination to create unique masterpieces from waste.
The display of their work was held on the 16th of September to coincide with World Clean-up Day on the 18th of September. Guests, parents and the press were invited to view their masterpieces. HPP awarded each 'artist' with an Eco warrior medal and Enlighten Trust presented them with a certificate.
HPP would like to thank the following people for making this project possible while maintaining strict COVID protocols: Magriet Peter, Ashleigh Temple Camp, Karin von Maltzahn from Enlighten Trust and Celeste Loriston and her team from StoryTeam.