HPP Newsletter - October 2021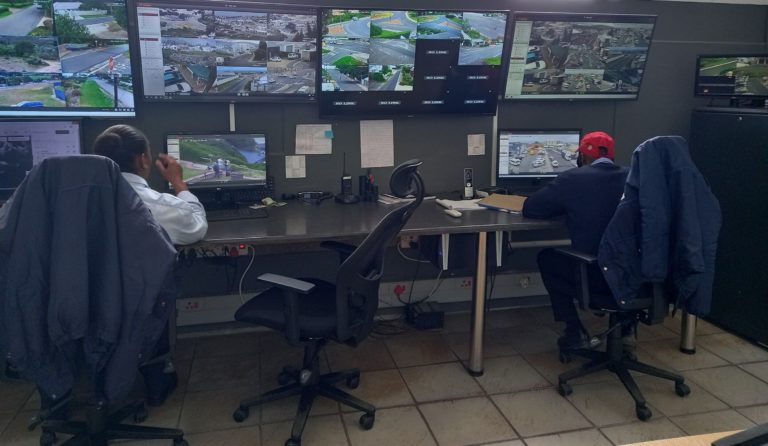 Dear HSRA Property Owner,
We are rapidly approaching the festive season. Like you, we cannot believe that 2021 is virtually at an end!
In about six weeks' time the town (Voelklip in particular) will come alive as holiday makers and remote property owners descend on our shores. We are looking forward to welcoming each one of you.
Herewith, a summary of items that may interest you.
Community based projects
The resident sponsored Fernkloof Camera Project, which involved the installation of 19 cameras at strategic points throughout the neighbourhood, has been completed and tested. Some of these cameras will also assist with surveillance of the areas directly adjacent to Fernkloof. A special word of thanks to Mike Bryant and Ian Heyns, who steered this project and assisted HPP throughout its implementation.
Following in the footsteps of Fernkloof residents, Voelklip residents sponsored the installation of a further two high quality PTZ (pan, tilt and zoom) cameras in 9th and 10th Streets. These cameras were also successfully linked to the HPP control centre. Thanks to Adri Lord, who managed this project.
Operations
On the operational front, October was relatively quiet. However, vagrancy related issues have increased when compared to previous months with 76 incidents reported so far for the month under review.
The HPP field team continued their weekly sweeps of identified hotspot areas.  The focus areas this month were Voelklip, Gearings Point and Hermanus Country Market. On 28 October, the HPP sweep team found a semi-permanent dwelling near the scout camp/ De Mond caravan park. Law Enforcement assisted, removing all property, and cleaning the area. The CBD and Hoys Koppie continues to be swept daily.
During the past month, the nightshift patrol officers were mainly allocated to the CBD to help curb the after-hours criminal activity, which has increased since September. In general, the visibility of these night shift patrollers has reduced the incidents experienced in the CBD.
All vagrancy issues are reported to Law Enforcement, who is primarily responsible for dealing with the vagrancy problem. In addition, we liaise with the Overstrand Municipality regarding the cleaning of the areas searched.
As the holiday season approaches, HPP will assess its operations contingency plan and adjust the plan accordingly.
Vagrancy
You would have noticed that every newsletter refers to this challenge. Vagrancy is not unique to Hermanus, and there is no simple or single solution for this global problem. However, if left unchecked our town (CBD in particular) could soon become untidy and unsafe. The implications for tourism and local economic development are obvious.
The challenge requires an integrated approach by various role players, including HPP, the Municipality, religious and not for profit organisations, and civil society. The (not-yet-operational) Hermanus Night Shelter could alleviate the problem, but it is not going to solve the problem. We must learn from the successes of other towns such as Stellenbosch and CIDs such as Voortrekker Road in Cape Town.
During the past years we have seen a significant increase in vagrants, illegal car guards and car washers. We kindly request residents NOT to tip informal car guards and to refrain from having your vehicles washed whilst you are at a restaurant or doing your shopping. Tips simply reinforces behaviour we do not want in the CBD. Following the elections, we intend to lobby the Municipality to place a restriction on illicit car guards and car washers.
HPP would like to thank residents for reporting the presence of vagrants along the cliff path and along the Mossel River.
Parking Management
The triple P initiative (referred to in a previous newsletter) will work closely with the Municipality during the first quarter of the new Year to find a formalised parking management solution. This will curb the proliferation of guard guards, some of whom extort large amounts of money from unsuspecting tourists. HPP is well represented in the triple P group.
Neighbourhood Watch Network
Through the Overstrand Public Safety Forum (OPSF), HPP now has access to neighbourhood watch groups from Pearly Beach to Rooi Els.
This highly vigilant network plays a crucial role in the sharing of intelligence, combined operations, and proactive planning in response to emerging trends.
Festive Season Public Safety Plan
This year the Overstrand Municipality (OM) has taken the lead in the design of a festive season public safety plan, which involves Law Enforcement, the South African Police Service, HPP, neighbourhood watch groups and private security companies.
This plan will be activated during early December 2021 and remain in force until mid-January 2022.
Cleansing
Cleansing operations continued as per usual, our focus being the cliff path and Hoys Koppie.
Ann Wright (portfolio leader) will convene a meeting with the OM and other stakeholders to consider and finalise a plan for the upcoming festive season.
Close
On behalf of the HPP Board, I would like to thank every property owner within the HSRA for their ongoing support.
We would also like to welcome newcomers to Hermanus. You have made a great choice!
Until next time, kind regards.
Errol van Staden
HPP Chair