HPP Newsletter - July 2022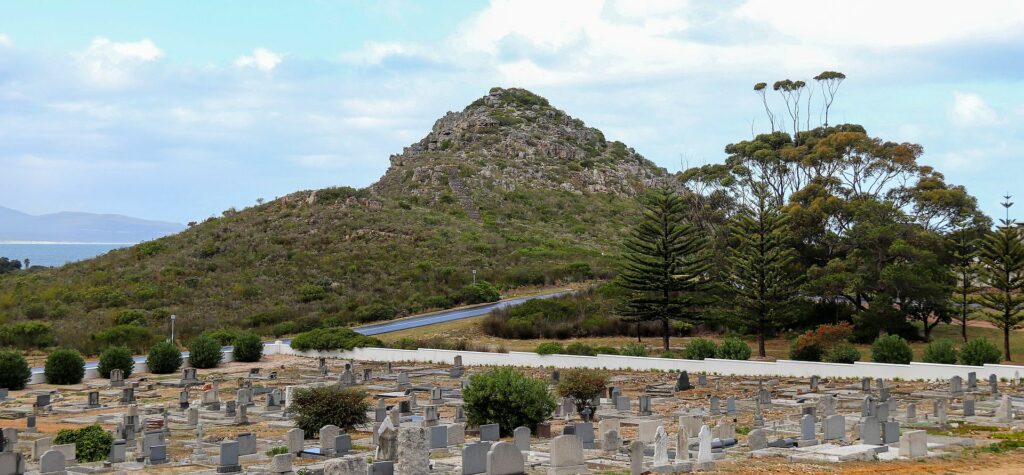 Dear HSRA Property Owner,
It is hard to believe that we have entered the second half of the year! Following a busy first semester, HPP is now preparing for an even busier second half.
Events include the following:
HPP AGM in September
A strategy workshop in October, and
A safety and security expo in November.
In between, we shall see changes to the Board (new directors) and a structural change in the role of our Executive Officer. The latter is a mandatory appointment in terms of the finance agreement HPP has with the Overstand Municipality.
This newsletter provides a quick overview of salient matters.
Bi-Monthly Board Meeting
The Board held its bi-monthly meeting on 26 July. The meeting was attended by councillors Ronald Nutt and Clinton Lerm, both members of the Overstrand Municipality's Mayoral Committee.
Also in attendance were two newly co-opted Board members: Jerry van Niekerk and Leon Rauch. The minutes of the meeting will appear on the HPP website during the coming week.
Overstrand Municipality's CCTV Policy
The OM recently published its draft CCTV policy. This policy, which seeks to regulate the use of CCTV (closed circuit television) cameras on municipal property, drew widespread reaction. The draft policy was open for review until 29 July 2022. HPP, together with the other 2 SRAs, provided input via the recently formed Overstrand SRA-Forum.
If you want to know more about this policy, please visit the OM's website.
Planning Meeting
The Board will convene on 5 August to consider the budget and implementation plan for the 2023|2024 financial year. This budget and plan must be approved by HPP members at the upcoming Annual General Meeting (AGM) in September.
Reminder – Annual General Meeting
You are reminded of the AGM, which will be held via a virtual platform on Tuesday, 13 September 2022 (from 3 – 5pm). A link will be shared in the August newsletter.
Procurement Processes
The review of supply contracts will commence on 10 August and be concluded by 30 September 2022. New contracts will come into effect on 1 November 2022.
At this stage HPP has supply contracts with:
FADT
Iphupha Clearing and Cleaning Services, and
Whale Coast Computers.
Operations
Dealing with public disorder and vagrancy, especially in the CBD and on the Cliff Path remains our main challenge. HPP continues to work with all stakeholders in the Overstrand to develop a cooperative plan. HPP monitors the movement and activities of people begging or harassing retail workers and visitors in the CBD, and reporting incidents of loitering, unruly behaviour, and intoxication, drinking in public and fighting to the Law Enforcement agencies. HPP will ensure quick response to any emergency, incidents, or a call for support.
Last week, HPP attended the Overstrand Public Safety Forum (OPSF) meeting. This forum, established in May 2022, meets on the last Wednesday of each month, and is chaired by the Deputy Mayor. OPSF has been established to ensure that role players across the region are integrated to create a safer Overstrand for All. The main objective is to identify hotspot areas and strategize on how best to address the challenges identified. The meetings are proving to be productive and collaborative.
Cleansing
During the winter months the cleaning staff on the Cliff Path is reduced, however, our team continues to collect approximately 200 bags of litter per month. We are encouraged to note, however, that more residents are complying with the Municipal bylaws with regards to disposing of their dogs' waste and keeping their dogs on leashes.
In line with HPP's on-going drive to educate the public on the need to protect our environment and to keep our town free of litter, HPP sponsored an environmental morning at a school holiday programme run by the Sustainable Futures Trust. It was a most successful morning and well received by the girls.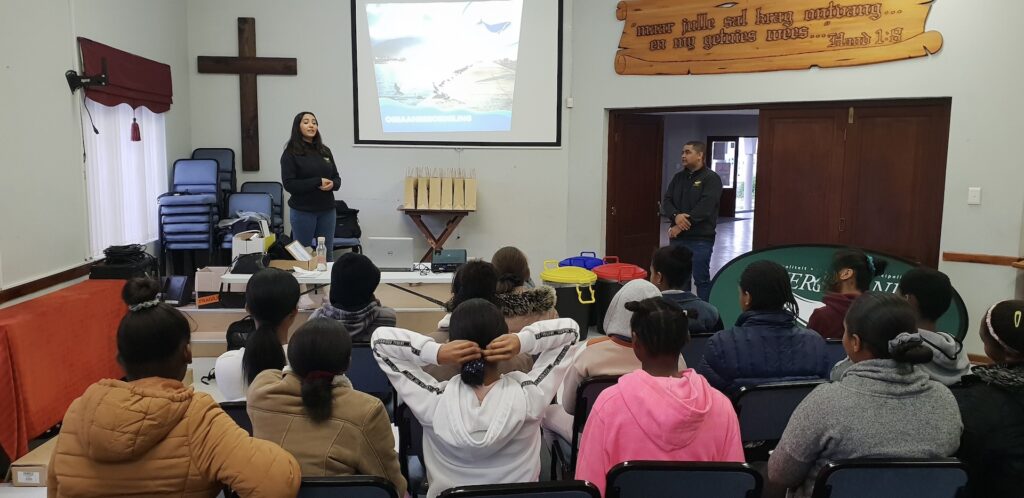 Danielle Smith, an Environmental Intern with the OM, spoke to the girls about the need to keep our oceans and waterways clean and free of litter.
Thank You
As always, we would like to thank you for your continued support and feedback. If you have ideas on how we can improve on what we are doing, please let us know.
Until next time, kind regards.
Errol van Staden
HPP Chair