HPP Newsletter - May 2021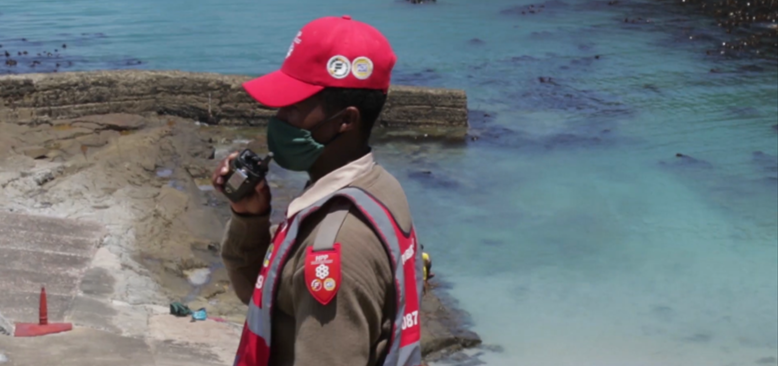 Dear HSRA Property Owner,
Greetings from beautiful Hermanus, where we have had lots of rain during the past month. Winter has not even started properly, and the De Bos dam is already overflowing!
This month we would like to update you on a few important initiatives.
Operations Update
Twice a week the HPP Patrol Officers conduct searches of the bush areas and caves along the cliff paths. By sweeping the area, it assists the HPP patrollers in identifying new vagrant nests as well as potential hiding spots for criminals.
Overstrand Law Enforcement officers frequently join the sweeps and issue fines to people found camping or erecting illegal structures. All rubbish found is reported to the Overstrand Municipality who then schedule cleaning of the identified areas.
During May, HPP patrollers have responded to 56 incidents involving vagrants and hawkers. For the same period in April 2021, they dealt with 42 incidents.
Although there has been a decline in burglaries in the area, HPP continues to run special operations at night throughout the HSRA. These operations include foot patrols in higher risk areas, moving of vagrants and covert listening posts.
Our nightshift patrollers continue to report numerous incidents of gates, doors, car boots, and car doors being left open at night. So far for May, 41 incidents were reported compared to 38 in April.
Overstrand Public Safety Forum (OPSF)
The dream of having an effective over-arching public safety forum for the Greater Hermanus is taking shape.
Several stakeholders have been working on a blueprint that will result in partnerships that will guide the effective deployment of resources and the sharing of intelligence to achieve maximum impact.
The primary aim of the OPSF is to create a safe and secure environment that will attract investment and growth because of effective crime prevention.
The following entities will be represented on the OPSF:
SAPS (station commanders of Hermanus, Gansbaai, Kleinmond and Stanford)
The Overstrand Municipal Protection Services Directorate
HPP
Onrus-Vermont SRA
Kleinmond SRA
Neighbourhood Watch Groups
Cape Nature
DFFE (Department of Fisheries, Forestry and Environment)
Private security companies
Community Safety Unit (CSU), and
Tourism.
The OPSF will function under the leadership of a small Executive Committee (Exco), which will be chaired by Brig Heilbron, who is the SAPS Cluster Commander for the region. HPP Directors Theuns Coetzee and Anton Hartman will serve on the Exco.
The challenge now is for the OPSF to become operational and have an impact.
Community Clean-up Operation – 5 June 2021
On Saturday 5 June, HPP in collaboration with the Overstrand Municipality and various businesses and interest groups, will run a clean-up operation from Grotto Beach to Hawston to celebrate World Environment Day.
Residents are encouraged to join various groups from 08h00 to 10h00 at the following points:
New Harbour
Cliff Path
Hoek van die Berg
Onrus
Sandbaai
Zwelihle
Mt Pleasant
Hawston (new housing site)
CBD, and
Hoys Koppie.
The Municipality will provide bags and gloves.
COVID-rules will apply. Please wear a mask. Kindly bring your own sanitiser.
Survey Monkey – Satisfaction Survey
The HPP Board is keen to receive your feedback as regards HPP's performance. Late last week a link was distributed via WhatsApp groups.
If you have not completed the survey already, please do so at your earliest convenience. It will take you maximum 10 minutes to complete the survey.
Satisfaction Survey – Click here!
The results will be published in the June 2021 newsletter and on the HPP website (www.hpp.org.za).
The Triple P – Initiative
The Hermanus Public Private Partnership (PPP), which started out during 2019, is a collaborative arrangement between the Overstrand Municipality and private sector companies, community groupings and individuals.
The aim of the Triple P is to drive projects that will result in local economic development, investment, and job creation.
At this stage, the Hermanus Triple P focuses on the following initiatives:
Revitalisation of the Hermanus Old Town
Public safety (CBD in particular)
Cleansing and beautification (Old Town in particular)
The feasibility of a Hermanus Innovation Hub.
By virtue of its role in public safety and cleansing, HPP is an important member of the Triple P – initiative.
For more information, please contact Ann Wright (e-mail: annwright@telkomsa.net).
Thank You
As per usual, we would like to thank every property and business owner within the boundaries of the HSRA for your amazing and ongoing support.
Until next time, kind regards.
Errol van Staden
HPP Chair