HPP Newsletter - February 2022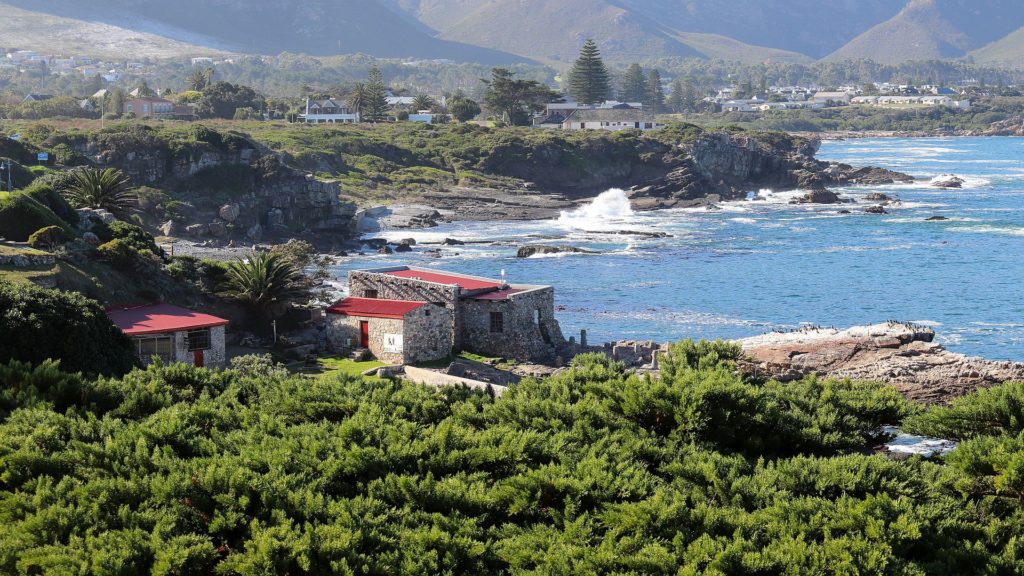 Dear HSRA Property Owner,
Greetings from beautiful Hermanus, where we are starting to experience lovely early autumn weather. It is also great to see the return of many 'swallows' and international tourists who are visiting our shores.
Whilst the crime situation within the boundaries of Ward 3 is relatively under control, the recent criminal incidents on the Cliff Path are of great concern. In response to the incidents, HPP has requested Law Enforcement to be more active on the Cliff Path, and re-deployed patrollers to cover the potential "hotspots". Also under investigation is the purchase and deployment of a drone to support our Cliff Path and other special operations.
Bottom line, HPP alone cannot fight crime in public open space. We need the ongoing support of Law Enforcement (LE) and the SAPS.
Matters Outstanding
When the new Executive Mayor took up office in November last year, she indicated that she was keen to facilitate an integrated approach to crime prevention, specifically as it relates to the use of CCTV. We are in full support of this approach and hoping that a meeting of key role players will happen soon.
As regards the ever-growing homelessness/vagrancy problem, HPP engaged with a consultant with specialist experience in dealing with this matter. We are keen for them to assist us in finding more sustainable solutions. However, it is important that this initiative be carried out in close collaboration with the Overstrand Municipality. We have requested a meeting with the Mayor to discuss the way forward on this important social aspect.
Finance
The financial status of the HPP remains in good health. A further three cameras, generously funded by ratepayers in the industrial area, will be coming online in the coming weeks.
There is also a neighbourhood funded drive to introduce more cameras in Westcliff, Eastcliff and the Marine Terrace. HPP is grateful for the additional financial support that individuals and businesses have provided over the recent months to expand the CCTV surveillance network.
Operations
Dealing with public disorder and vagrancy, especially in the CBD, in Westcliff and Northcliff and lately on the Cliff Path remains our main challenge. Until all the stakeholders and role-players in the Overstrand develop a cooperative plan, HPP will keep on monitoring the movement and activities of vagrants, removing illegal parking attendants, and reporting incidents of loitering, unruly behaviour, and intoxication, drinking in public and fighting to the Law Enforcement agencies. HPP will ensure quick response to any emergency, incidents, or a call for support.
The 2021/22 budget upgrade of our existing camera network has been completed. As a result of the success of the community driven Fernkloof and Voëlklip camera projects, HPP is now supporting the communities of Westcliff, Eastcliff and the Marine Terrace and Industrial area with similar projects. This support includes, but is not limited to, the identifying of the crime "hotspots" and providing camera and related technical advice. On completion of these projects, HPP will monitor the cameras in our Control Centre and task our response team to support when required.
Cleansing
HPP have noted an increase in illegal dumping in and around the Cliff Path and car parking areas. HPP often receives complaints that the bins have not been cleared in the high tourist nodes. We would like to remind residents that Iphupha, the contractor who cleans portions of the Cliff Path, is not contracted to service any public bins in the Overstrand, all public bins are serviced by the Municipality. Residents are kindly requested to immediately report any incidents of illegal dumping of household waste and garden refuse or builders' rubble to Overstrand Law Enforcement on 028 313 8996.
We again appeal to users of the Cliff Path to adhere to the by-laws and work together to ensure that the Cliff Path remains a top attraction and a joyful experience for everyone who uses it.
The main points of the by-laws include:
Littering is not permitted. Please place your litter in a bin or take it home with you.
All dogs must be on a leash, without exception.
Dog owners must pick up after their pet.
Consuming alcohol in public is prohibited.
Making fires in non-designated areas is not permitted.
Any contravention of these by-laws can be reported to the Municipality's Law Enforcement at 028 313 8996 or Control Room 028 313 8000 / 8111. Alternatively send an email to enquiries@overstrand.gov.za.
Thank You
As always, we would like to thank you for your continued support and feedback. If you have ideas on how we can improve on what we are doing, please let us know.
Until next time, kind regards.
Errol van Staden
HPP Chair